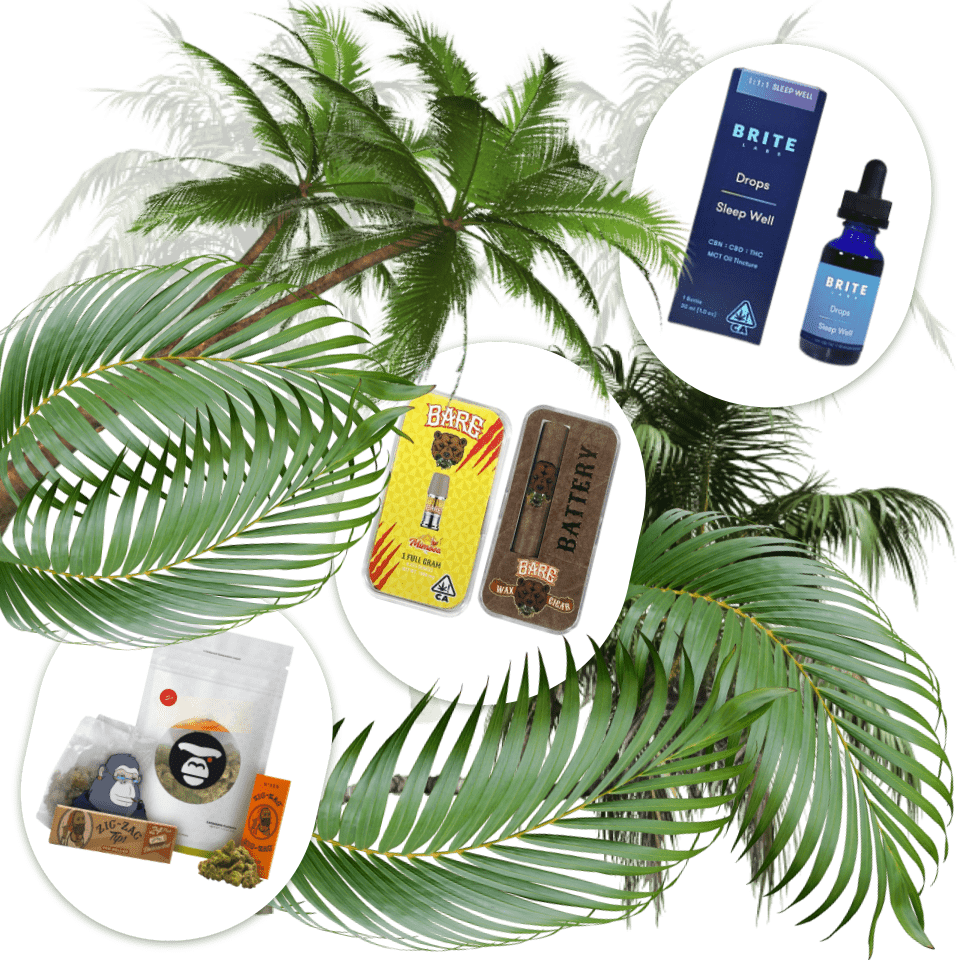 About Us

Dispensary in San Carlos & San Mateo Area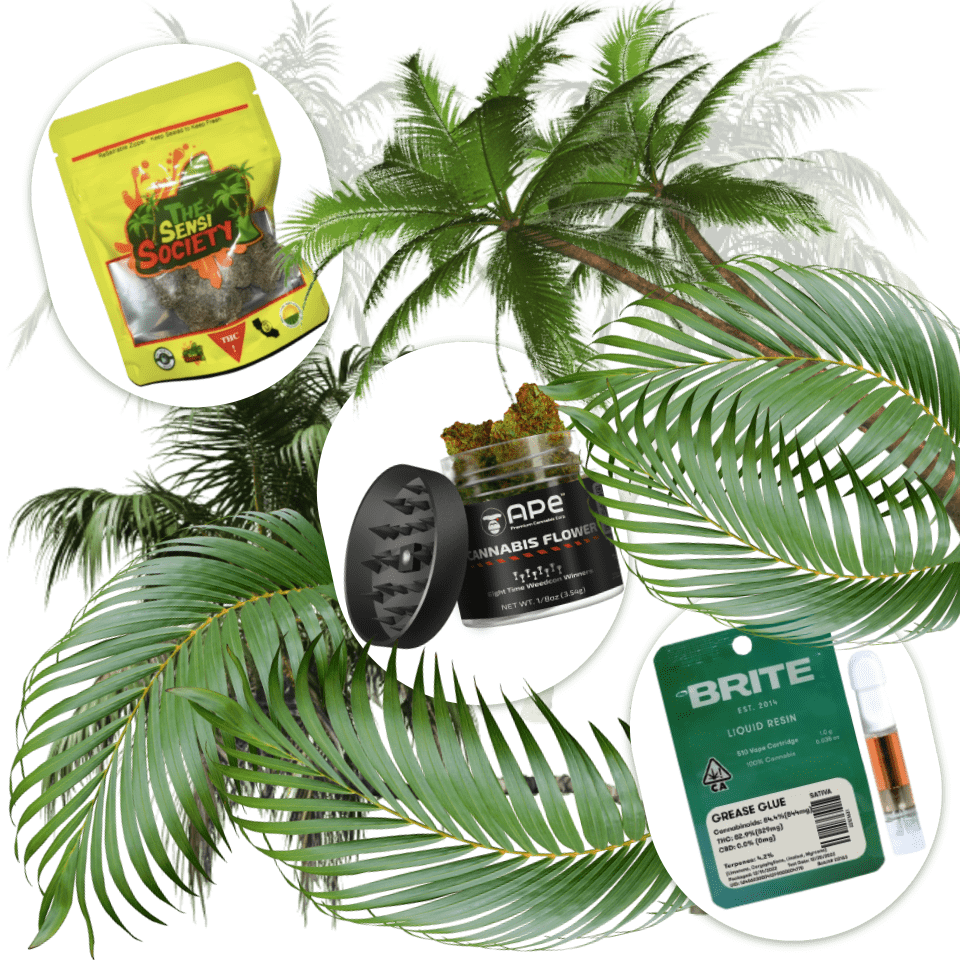 "The Sensi Society" – Previously Higher Ground Delivery (Green Fiend Delivery) is a cannabis delivery service based out of San Mateo and serving the San Francisco Greater Bay Area from the City through San Jose and the East Bay. 
We are so proud of our growth with our local community throughout the years.
Where we hold a reputation for having some of the best quality medical cannabis products with truly personalized customer service. 
We treat each member like family.
We are building this community, culture, lifestyle, and movement, Irie Vibe Sensi Tribe: The Sensi Society.
We hope to never disappoint our members by continuing to produce our Bay Area true quality medical cannabis.
Our Sensi cannabis experts ensure quality control from the busty floral bud to amazing CO2 cartridges to the delicious savory edibles.
The needs of our Sensi Members always come first. We LOVE Special Requests! Message Us Today!
With that being said, we have a large growing cannabis delivery menu, and if there's something you'd like to see available please request that specific cannabis product!
With our Cannabis Clinic, nothing is taken more seriously than the confidentiality of our patients and being able to satisfy all of our members' needs.
So please if you have some feedback for us, whether it be positive or negative, we want to hear it!
We know a community-driven collective is what our members what, so that's why we let YOU, our Sensi Society make the decisions collectively.
Got Feedback?  We are all ears!  Contact Us Today!
We appreciate all patients from young men in their 20s with insomnia to women in their 50s dealing with menopause, and we even have plenty of "mature" patients as well who are in their 60s or even 80s dealing with severe chronic pain.
We even have CBD products with ZERO THC. (No psychoactive effects) We also carry some Delta-8 products as well.
We are your cannabis delivery service and will treat you like family.
Sense the Vibe. Welcome to The Sensi Society!
Established in 2015

Green Fiend Delivery -> Higher Ground Delivery -> The Sensi Society
We started in early 2015 just serving only our local San Mateo and Burlingame community and now have grown to serve the entire Bay Area from SF to SJ.
We have always delivered a personalized cannabis experience to all of our customers.
If you ever have any cannabis-related questions, our experts are always more than happy to help!
You're welcome to schedule your delivery in advance. We can set up an appointment with you, so you know for certain when you'll be receiving your medicine.
Our same-day delivery cities include: Atherton Belmont Brisbane Burlingame Daly City El Granada Half Moon Bay La Honda Loma Mar Menlo Park Millbrae Montara Moss Beach Pacifica Pescadero Portola Valley Redwood City Redwood Shores San Bruno San Carlos San Francisco San Gregorio San Mateo Hillsborough Foster City San Mateo Park South San Francisco Alviso Campbell Coyote Cupertino Gilroy Holy City Los Altos Los Gatos Milpitas Morgan Hill Mount Hamilton Mountain View Palo Alto Redwood Estates San Jose San Martin Santa Clara Saratoga Stanford Sunnyvale
San Francisco, CA - San Mateo County, CA - Santa Clara County, CA - Alameda County, CA
Meet The Team

Of Highly Motivated Cannabis Experts
Angelo and Linette believe in flexibility and comfort when purchasing cannabis. Our staff genuinely goes above and beyond to make you feel comfortable with your cannabis purchase. 
If it's your first cannabis experience or if you're a total cannabis connoisseur, our educated and friendly Sensi Team has your back! All Sensi products are hand-picked and selected after a stringent vetting process. Sensi only sources top-quality products from reputable brands.
Linette and Angelo both grew up on the Peninsula. Starting in San Mateo in the heart of the Peninsula, the team knew through their own experiences that there was a need for a reliable, consistent, quality medical marijuana delivery service in the Bay Area. Our Sensi Society Team is on a mission to serve Californians with the best combination of customer service and quality products at various prices. 
Every patient is indeed a member of the collective as you're not just communicating with the drivers when you order, but actual Sensi Budtenders who will contact you via text, email, or phone from when you place the order to even questions about our products once the items are in front of you.
In Oakland, Angelo attended Oaksterdam University –  Business of Cannabis, where he learned much of his industry knowledge and made a lot of connections.
The cannabis industry is unlike any other. Oaksterdam's business program focuses on how the industry operates and the nuances that make it unique to run a cannabis company compared to different types of businesses. It also covers compassionate and informed leadership in the sector.
Jim is a gamer who loves board games and spending time with his family. He is also a cannabis enthusiast and is extremely passionate about being able to help others with their cannabis needs.
Jim has been working in the cannabis industry since 2017, and he says it's been an exciting journey. He has gained a unique perspective on the growing industry and how it has evolved into what it is today.
Coffee is essential to Jim's daily routine, and he can't imagine starting his day without it. He claims something about the aroma and the taste make everything better.
Jim enjoys the occasional disposable vape pen as he appreciates its calming effects on his mind and body. He believes it's a great way to unwind after a long day of work or gaming.
Jim shares his space at home with his Persian cat, Pringles, who's a bundle of joy. She's always there to keep him company and make him laugh. He is just a regular guy who loves to have fun and enjoy life's simple pleasures.
Yssel began consistently working in the Cannabis industry in 2021. Through the past few years, he has cultivated an in-depth knowledge of different strains, unique products, consumption methods, and the various effects of other cannabinoids.
Yssel hobbies include skateboarding and riding his motorcycle. It demonstrates my adventurous spirit and the thrill of exploring the open road and executing tricks. I also love to cook, and my specialties are Filipino and Japanese foods. He also loves spending time with his family and friends, particularly on weekends and holidays.
Yssel prefers to smoke flowers over all the different consumption methods. He loves using a small glass pipe or water bong. He prefers indica strains for relaxation and stress reduction. His favorite strain is Grandaddy Purple. Its potent effects are detectable in the mind and body, delivering a fusion of cerebral euphoria and physical relaxation. 
He says while your thoughts may float in a dreamy buzz, your body will likely find itself fixed in one spot for the duration of GDP's effects. He also considers generally himself using cannabis at the end of the day, where he will use it medicinally to help promote sleep and relieve his insomnia.
Jose has been interested and began studying the Foreign Exchange Market in 2020. He challenges himself to grow mentally and financially, learning all aspects of buying, selling, and exchanging currencies at current and determined prices. 
As a college student, cannabis is his biggest passion. He has a lot of intellectual cannabis knowledge, from fresh flowers to organic concentrates. He has been around cannabis products almost his whole life. He has cultivation experience and a connoisseur palate for exotic flowers and flavors.
Jose loves to go to new places and try out fresh foods. Jose's hobbies are riding his Harley-Davidson motorcycle and hanging out with friends at local car meets. He also loves to hit the gym regularly, especially after he has a relaxing smoke sesh. He feels it helps him get the most out of his workouts. 
Jose usually smoke concentrates out of his electric Puffco rig or mobile dab pen because of the convenience. He enjoys smoking flowers out of bongs for natural hits when tired of dabs. He describes it as a soothing high, providing a full-body experience.
This is Jose's first professional cannabis career job, but he knows all about the different forms of cannabis and their various effects. He is familiar with countless strains, from the old-school original blue dream to the new-school blue cookies. He has used OG shatter wax and sometimes dabbles in the new THC diamond crystals.
Joshua is pursuing his Associate's Degree in Studio Arts and transferring to San Jose State University to obtain his Bachelor's Degree in Architecture Design. He was interested in Creating and designing while growing up because they enabled him to explore and expand his imagination. 
His hobbies are hiking with his dog and golfing with his friends. He enjoys the outdoors because he believes nature is beautiful and dangerous. He also loves watching football (soccer), mainly European teams. FC Barcelona is my favorite club in Spain because of their outstanding players like Ronaldinho, Messi, and Neymar.
This is his first job in the cannabis industry, but he's very familiar with the different types of cannabis and the different forms available in the marketplace.
Joshua's favorite way to enjoy cannabis is whether he's smoking wax vapes or taking a dab off an electric rig while watching football (soccer) games. Josh appreciates a good unwinding and de-stress after a long day of driving for our Sensi Family.
Adrian frequently enjoys playing and writing music with his friends. Adrian feels that using cannabis while performing different instruments enables him to feel the music and connect with his instruments on another level.
Although this is Adrian's first job in the Cannabis Industry, he is passionate about customer experience and developing customer relationships. He has always been an outspoken cannabis advocate and ordered from dozens of local cannabis delivery services. He uses his experience and what he's acknowledged throughout the years to improve our workflow at The Sensi Society.
Adrian loves to use vape cartridges as his favorite cannabis product. He feels vape products are the most convenient method for him, mainly because of their portability and potency. He also enjoys smoking a nice preroll. Although he believes the vapes are convenient, nothing beats the taste of fresh flowers in a joint.
Sebastian C.

Sensi Technology Engineer
Sebastian is pursuing his Associate's Degree in Computer Science, focusing on Python3 and C++. He is keenly interested in Full Stack Development, Embedded Systems, and Automation Testing. He continues to put his education into action by maintaining our Sensi web servers and adding custom automation scripts to help improve our Sensi user experience and to help automate some of our workflows. 
Sebastian's hobbies include practicing Brazilian Jiu Jitsu, playing the piano and pan drum, and hiking in the beautiful outdoors, which may consist of a pre-roll at sunset. 
Sebastian has been with Sensi from the beginning; originally, as a delivery driver, he left to pursue a career in tech. The Sensi team has supported his journey by allowing him to work on automation workflows, website migrations, and web server development projects. 
Sebastian enjoys celebrating 420 in San Francisco every year on Hippie Hill at Golden Gate Park. His current favorite cannabis product is our CBD Camino gummies; he enjoys eating a few gummies in the evening to ensure a good night's sleep for a productive day the next morning. He especially loves that it doesn't leave him groggy the next day before work.
Dylan C.

Financial Cannabis Consultant
Dylan is a true SF Peninsula native, growing up in San Mateo. He was born and raised in San Mateo until attending San Diego State. He loves hanging out with his friends. His motto is to work hard, play hard.
Dylan strives to practice having a healthy work-life balance and prioritizing professional growth and personal enjoyment. He embraces the hard work throughout the week and anticipates the play-hard lifestyle during the weekend. He believes in giving equal attention to reaching his career-related and personal goals.
In the local San Mateo community, while in school, Dylan was a member of the National Honors Society and the California Scholarship Federation. He played basketball and football and was part of the Men's Chorus.
While in college, Dylan excelled in finance at San Diego State University and graduated in 2023. He is now a professional who provides financial services at Merrill Lynch. His critical skills include Account Management, Data Analysis, Financial Analysis, Business Analysis, and Financial Accounting.
Dylan shares a deep passion for the cannabis plant and its medicinal effects. He commonly loves to vape his cartridges and disposables. Growing up in the Bay Area, then going to college in San Diego, he has been able to experience cannabis throughout California.
Scot Candell

Cannabis Attorney at Law
Since their inception in 1997, Scot Candell & Associates has built a reputation as aggressive litigators handling complex and sensitive cases and providing a level of client service that seeks to uphold the best standards of the legal profession. Their firm relentlessly pursues justice for their clients and strives to make their experience with the legal process as worry-free as possible.
At Scot Candell & Associates, the team understands that much of the fear and anxiety of the legal system results from dealing with the unknown. They strive to reduce our stress by listening to our issues and carefully explaining the legal process and options while reassuring us that we're receiving the highest legal representation we seek and deserve.
Located in San Rafael, Scot Candell & Associates represents clients throughout the San Francisco Bay Area, including San Mateo, Burlingame, San Carlos, Santa Clara, Alameda, Oakland, Marin, Contra Costa, Sacramento, Sonoma, and neighboring Counties.
Scot Candell & Associates are proudly partnered with the following associations: NCBA – National Cannabis Bar Association, NCIA – National Cannabis Industry Association, NORML – National Organization for the Reform of Marijuana Laws, CCIA – California Cannabis Industry Association.
San Rafael Corporate Office
4040 Civic Center Drive, Suite 219
San Rafael, CA 94903 
What Does Sensi Mean?

From Jamaica throughout the world, in the early 1980s the slang term "Sensi" was popularized. Sensi is short for sensimilla, which means no seeds. Sensimillia is a cannabis flower/bud from the seedless female hemp plants that contain very high levels of THC.
As pollinated cannabis plants spend their energy on producing seeds, unpollinated female plants spend their energy on producing and developing resin content.
The same resin that contains the majority of cannabis's key psychoactive cannabinoids; potent, THC-rich cannabis can only be achieved through the development of unpollinated female cannabis flowers.
Before modern cannabis cultivation in California was established, wild-grown cannabis, imported from Mexico, was pollinated and contained seeds. This fertilized cannabis was less potent and flavorful due to a lack of resin development. 
Eventually, it was learned that superior cannabis came from unfertilized female flowers. The term sensimilla was coined during a time and place where "the good stuff" on the market meant seedless, craft-grown cannabis.
As all cannabis on the market, today consists of seedless, female flowers, sensimilla or sensi is used contemporarily to describe particularly potent strains and different cannabis cultivars.
Definition:
– highly potent marijuana from female plants that are specially tended and kept seedless by preventing pollination to induce a high resin content
– a female hemp plant has grown to produce sinsemilla
History & Etymology:
– American Spanish, from sin without + semilla seed
   First Known use of the word was in 1975.
Verified
So I usually go to caliva in San Jose due to its wide variety of choices, but I was getting back from a late flight and wanted to pick something up on the way home... caliva closed at 9pm. I mapped out dispensaries in the Bay Area on my apple maps, but they all said permanently closed including the Sensi Society, so if I hadn't looked up on yelp, I wouldn't have found out they were actually open. Come to find out after I called in and spoke to gabby at the front desk, they only do pick ups and delivery's. She tried to help me order over the phone but I usually like to visually see what I want, so I told her I'd look online then call back. Their online menu was pretty short, but looked good enough for the last minute pick up. So I called back and ordered. They seemed busy but eventually I got to order some prerolls, which had a good deal, 6 full gram rolls for 60$. Choices of paying cash or card (I paid cash) She then directed me to where I'd be picking up my goods, which wasn't at the Sensi society location.. but just a parking lot location nearby to pick up from one of their drivers. She said I would get a text of when the driver would be there, but didn't, so I called back and eventually got the text and found the driver. I felt like I was back in the east coast doing an illegal drug deal but it was all legal and actually really easy. would mostly likely order again when I'm looking for a late night deal. Gabby was really sweet and said their system sometimes doesn't send the messages, so she then made sure I got everything okay. Other than some confusion, all went well and the driver was also cool . I took away one star for the sketchy-Ness of the parking lot pick up which maybe I just wasn't used too anymore and late text message confirming my order, other than that it worked!!
Verified
Super polite and knowledgeable about products and corresponding cartridge batteries. My first time ordering from this dispo - i got nothin to complain about.
Verified
I ordered from these people for the first time on a Thursday at 9:38 pm. Given that they close at 10, I didn't get my hopes up about actually getting my order that night. Surprisingly, I received a call from Robert right after placing my order informing me that I caught him right before he was going to clock out for the night. I managed to make it to the meet up spot in the Jack's parking lot before 10 and got what I ordered. Very responsive customer service. Thank you Sensi Society!!!!
Verified
This was my first time ordering from Sensi Society! The process was so easy & my delivery came in a timely manner. Angelo was great help! He was on time and kept me updated on my order the entire time. He also provided some extra goodies when my lighter was accidentally left out! I would purchase from this company again and definitely recommend others to do business there. Thank you Sensi Society
Verified
After doing some research, I decided to order through Sensi Society to support local businesses. I am so glad I did because I received excellent service from start to finish! The communication was above 5 stars. Delivery was fast, friendly, and professional. I am sold and will always order from them. The product was fresh and delicious! I highly recommend Sensi for fast local delivery.
Verified
I was skeptical about using a delivery service, but I highly recommend this business! They called to let me know that they ran out of something that I ordered; I was very easy going about a substitution and they went above and beyond!! Thank you! I'm looking forward to trying my goodies
Verified
The Sensi Society delivers to La Honda! Minimum order required but if a smaller order is placed they'll meet at the park and ride in Woodside. Great service, great selection, competitively priced. Thanks, Sensi Society!
This was the BEST dispensary service I have ever experienced! The reps were super helpful, nice and definitely fast. I had my order in less than 15 mins after placing it. Definitely recommend Sensi Society. Ill be back here in Feb 2023 so I will be using them again when I come back!
Sensi Society, the Sensible choice. Honest service and good drivers. Top notch💯
great delivery if you're in the san mateo area! great at communicating.